It's a show that's helped turn Kylie Minogue, Liam Hemsworth and Margot Robbie into household names.
But Australian soap Neighbours could be no more due to a big announcement from Channel 5.
It says it will be dropping the show from its schedules after airing it for more than a decade.
The broadcaster has footed the bill for of a lot of the show's production costs and there are worries it won't survive unless a new contributor comes in.
The UK station has been the main place anyone in the world has watched Neighbours for several years – and that includes Australia.
'Diverse and progressive'
Callum Russell says he got hooked on Neighbours about a year ago because it was "very digestible".
"I think it's actually really diverse and progressive for a soap that's on in the daytime," he tells Radio 1 Newsbeat.
"There's a character called McKenzie, they're the first trans character on the show and there's Aaron and David – a gay couple that have gone through surrogacy and adoption."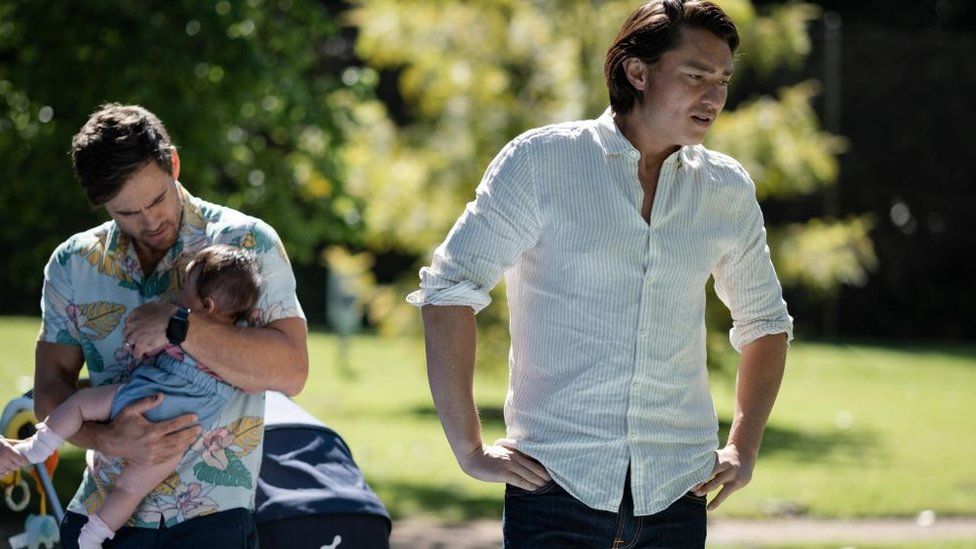 The 22-year-old, who even has a life-size cardboard cut-out of Kylie living with him in Belfast, says he was "really disappointed and surprised" to find out the show might be ending.
"It's hard to think at a time like this – when they'd got production back up and running during the pandemic and are providing a bit of sunshine and light-hearted entertainment – that they'd then take it away," Callum adds.
He's not the only one whose gutted – Michael Adams calls himself a "lifelong fan" of Neighbours.
"Some of my earliest memories are coming home from nursery at lunchtime and sitting down with my mum to watch the show," Michael says.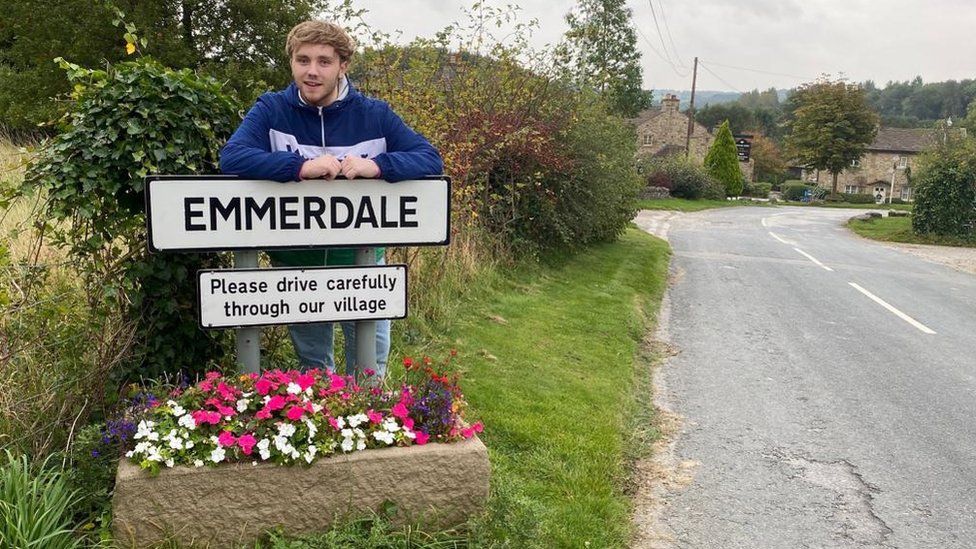 Neighbours was first broadcast in 1985 – long before 22-year-old Michael was born – and has been a hugely popular soap ever since.
A year after it started production in Melbourne, the BBC added it to its schedule, beginning the UK's love affair with Ramsay Street.
Like UK soaps and some of our biggest acting talent, it's given a number of Australian actors a place to start their careers and become noticed.
Even Oscar-winner Russell Crowe made a few brief appearances on it in 1987.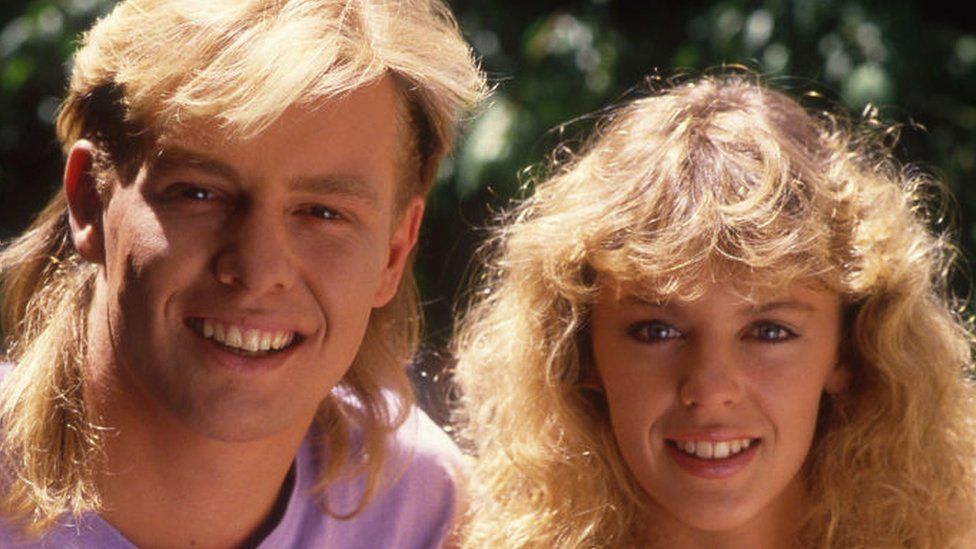 Michael says he hasn't given up hope and says he's backing an online petition to save the soap that's on its way to 20,000 signatures.
"I think for someone living in rainy Manchester, Neighbours is a 20 minute escape every single day," he says.
"Not only is it warm in terms of the weather, but the characters have so much heart to them – they're so relatable!" he says.
Network 10, who broadcast the show in Australia, said in a statement, "it is our intention to continue our association with Neighbours if another broadcast partner comes forward".
Staff who work on Neighbours have been told they'll continue to make it until June, but another TV channel will need to be found for the show to continue filming beyond that.
Home and Away? No thanks
Michael says he'd be really sad to see it go as it's pretty much the only thing he's watched on TV over the last few years.
"For people like myself, who've grown up watching the programme, you look at the characters on screen a bit like family – you've been there through the good times and the bad," he says.
Callum says Neighbours is "top tier entertainment" and no matter what happens to the soap, he'll stay loyal.
"If they think I'm going to start watching Home and Away, they have another think coming," he says.