Man dies in Victorian floodwaters as residents warned of 'record flood levels' in coming days
Authorities were met with a shocking scene as the body of a Victorian man was found in his flooded backyard. The state is bracing for "record flood levels".
Victorians have been warned of "record flood levels" not seen for more than 30 years after a man died in floodwaters in the state's north.
Emergency services discovered Kevin Wills, 71, in the backyard of his Rochester home about 9.30am on Saturday morning.
Police told Nine News that Mr Wills' wife was trapped inside the home and had to be rescued.
Floodwaters in the area peaked 300mm above the record flood reached in January 2011.
Tim Wiebusch, Victoria SES chief operations officer, said flood levels on the Goulburn River – where it meets at Shepparton with Seven and Castle Creek – would be equivalent to levels not seen since 1974.
"These are record flood levels," Mr Wiebusch said.
"Over the coming days, all of this water is going to move to the Murray River."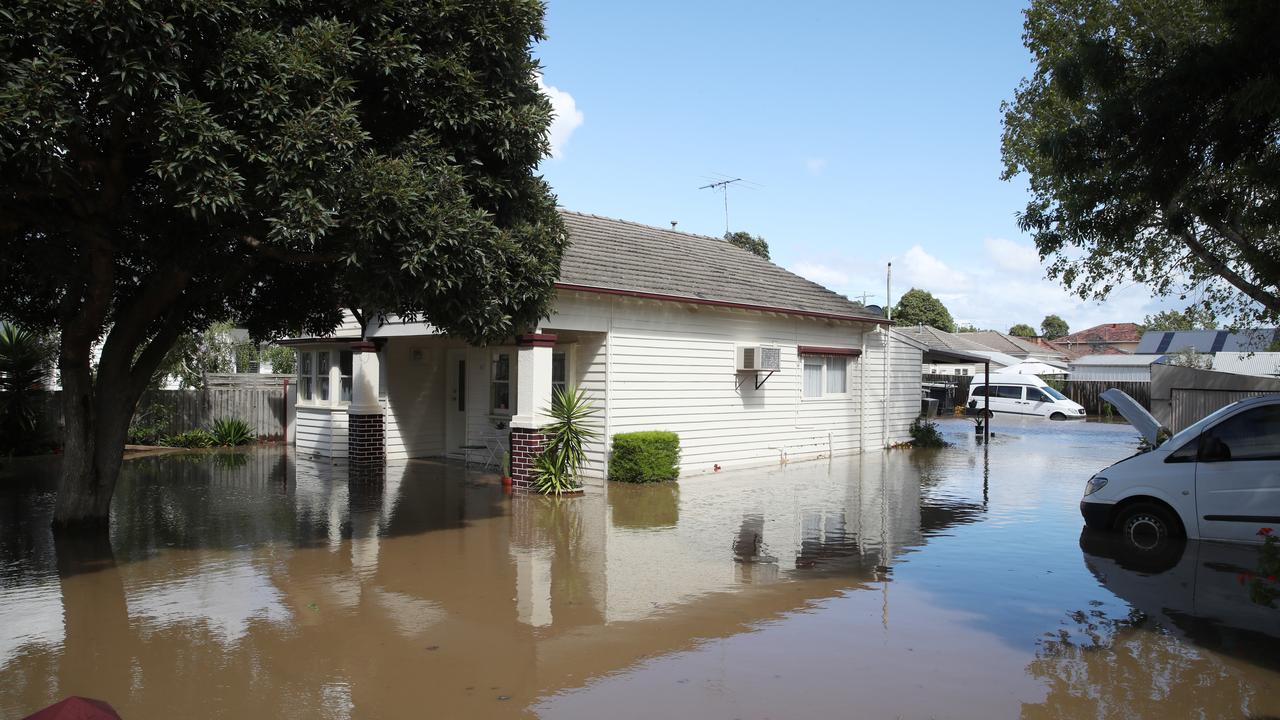 Mr Wiebusch said officials were expecting flood levels just below the widespread 2010 flooding.
However, he announced the Maribyrnong River had dropped below the minor flood level on Saturday.
"The evacuation warning was lifted this morning, with a safe to return message now current," he said.
Victorian Premier Daniel Andrews said the state was seeing a reprieve from rain, but houses were still being inundated and communities isolated.
"We have 10 choppers up in the air providing assessment of damage but also moving people around, moving cargo around to support those affected communities," he said.
"There are now 55 sandbag collection points open across the state."
Mr Andrews said the ADF were also providing support to communities in central and northern Victoria, with another 60 additional experts expected in the coming days.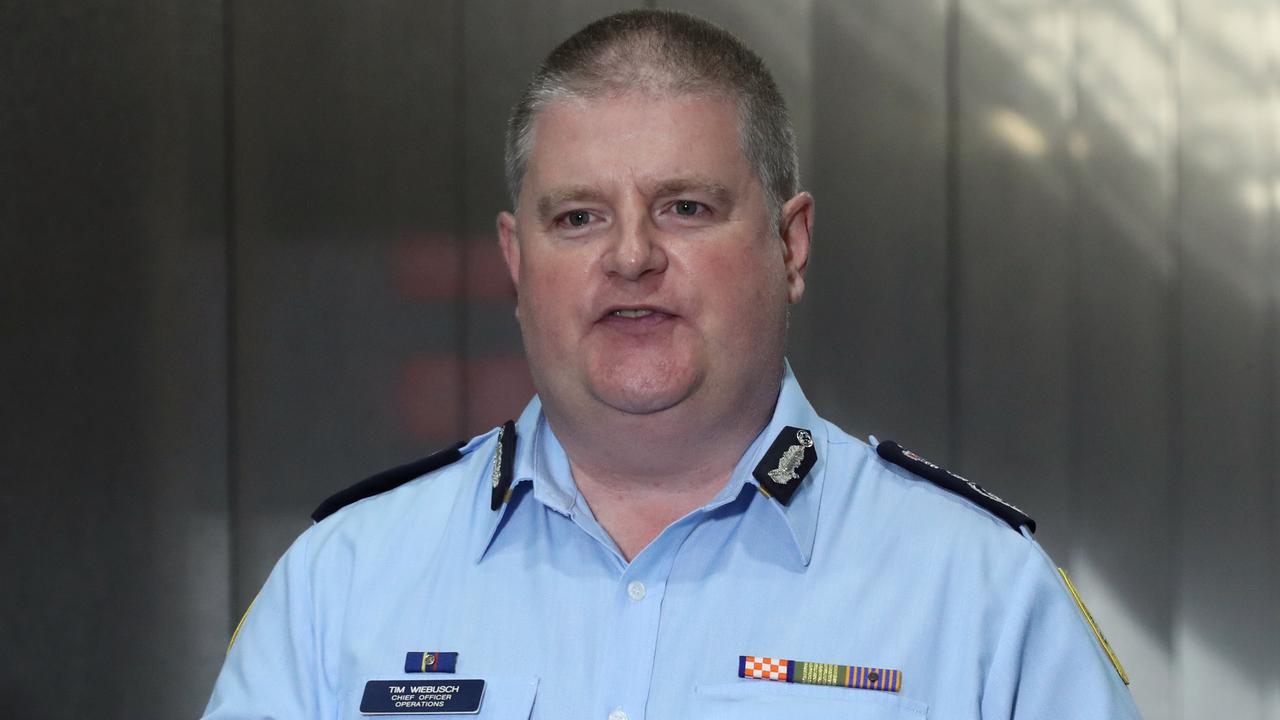 The Victorian Premier told reporters 344 roads across the state are currently closed due to the flooding.
"We remain in a situation where we know of 500 homes that are isolated," Mr Andrews said.
"Almost certainly we'll see those numbers grow as floodwaters peak."
Victoria Police Assistant Commissioner David Clayton said emergency services had responded to more than 350 calls for help.
Of those, 150 were people who had driven through floodwaters and 10 call-outs were in response to capsized tinnies.
Around 200 requests for assistance were related to homes inundated by flooding.
Mr Clayton said it was not a time to go "driving and sightseeing".
"We've had a rescue of a truck driver in really difficult circumstances because (he) chose to drive through floodwaters," he said.
"We anticipate in coming days we will see some of the largest evacuations we have ever seen."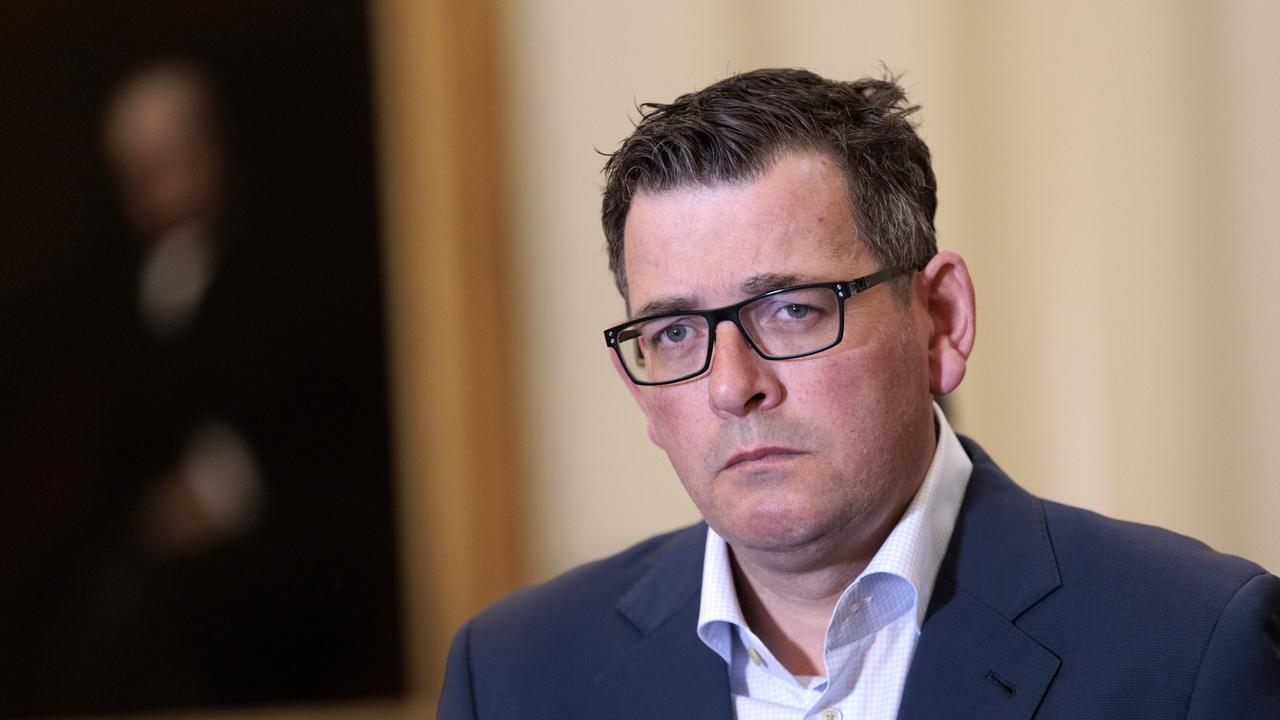 A raft of urgent warnings were issued on Friday night, with people in Murchison being told it was "too late" to leave the area.
People in Murchison woke at 5.57am on Saturday to an emergency warning urging them to shelter in the highest possible location if they had not evacuated.
"The flood is impacting some areas now which means there is no longer enough time to safely leave your property," the emergency alert on the Victorian Government's website reads.
The widespread flooding has prompted a drastic response from emergency services as Victorian residents scramble to get to safety.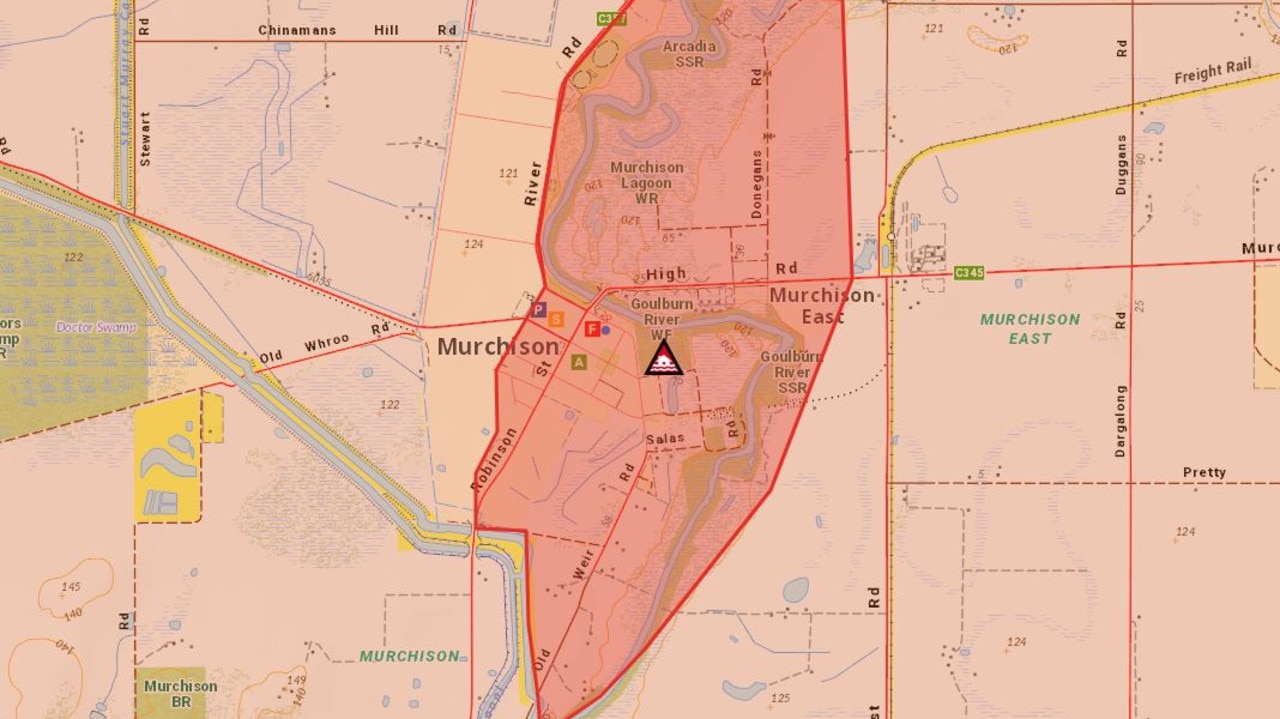 Urgent evacuation warnings were issued overnight for the towns of Charlton, Wangaratta and Maribyrnong after floodwaters rose rapidly through the night.
Major flooding is occurring on the Ovens River at Wangaratta, with waters peaking at 12.8m.
Properties within the Parfitt Road levee system need to evacuate immediately, according to an urgent warning on the Vic Emergency website.
"River levels are expected to remain above the Major Flood Level for a number of days, meaning that properties located within the Parfitt Road Levee could become flooded," the warning reads.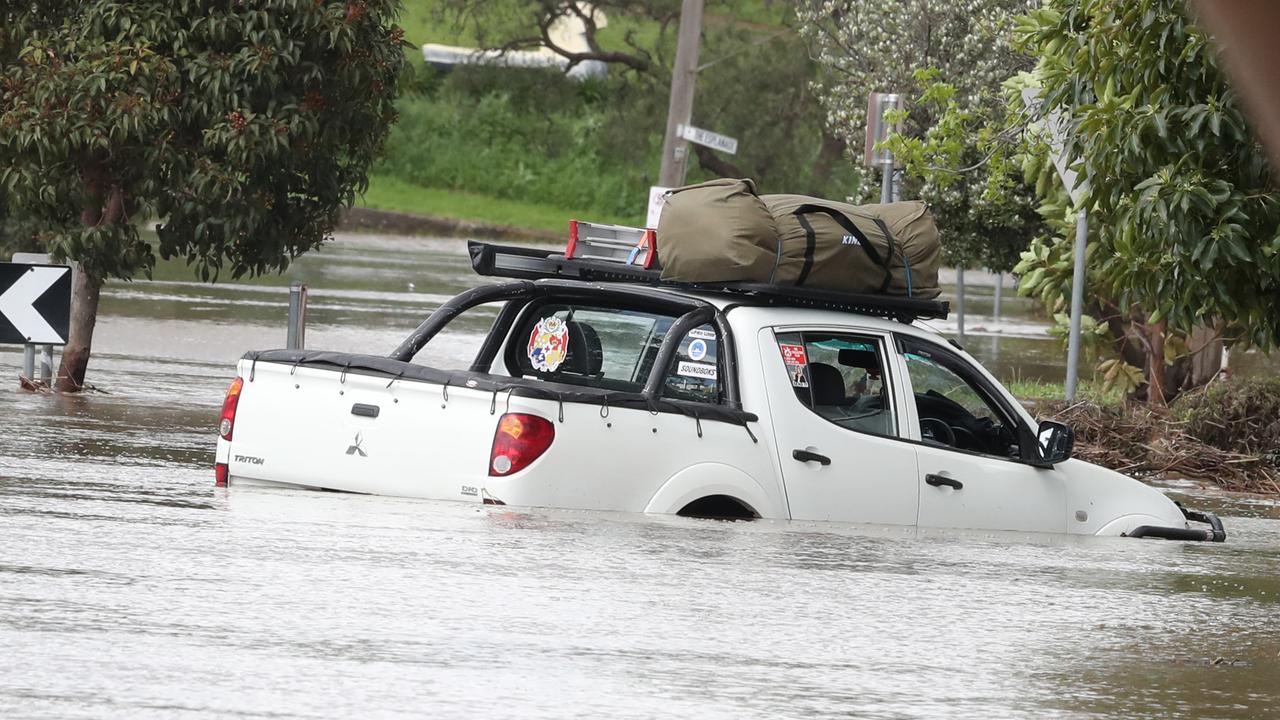 In Maribyrnong, water levels exceeded the river's minor flood level but are expected to fall on Saturday morning.
The sudden surge of alerts comes after Premier Daniel Andrews on Friday announced thousands of homes had lost power amid the flooding chaos.
About 500 properties were isolated by rising waters, he told reporters.
"We have choppers in the air at the moment making damage assessments, flood impact assessments … they're fed back in real-time," Mr Andrews said.
Amid the urgent alerts, the Bureau of Meteorology also issued major flood warnings for the Avoca, Wimmera and Loddon Rivers overnight as the banks swelled.